STUMPHOLLOW THE BLUEGRASS STORE

Contact: Carl Stump,  315 292 2599

Email: stump_suzanne@stumphollow.net

I am proud to announce a big step forward. The grand opening of STUMPHOLLOW THE BLUEGRASS STORE. On November, 5 - 2016,  walls of Dragon Indoor Market, at 6660 Ridge Road ,  Port Richey, Fl.  34668 will ring with the sounds of Bluegrass Music. Featuring everything Bluegrass,  from live PA demos, to recording applications.

We are pleased to carry D'Addario products and offer a wide selection from picks to strings, capos, tuners, accessories  and much more. Discriminating bluegrass musicians in mid-west, Florida area will also find a great selection of consignment and pre-owned outboard PA and recording tools along with support gear. 

We pledge to be " your music hang-out store " with helpful advice and  no pressure. Have something to sell or trade ? Bring it on.  Carl Stump  315 292 2599 for more information..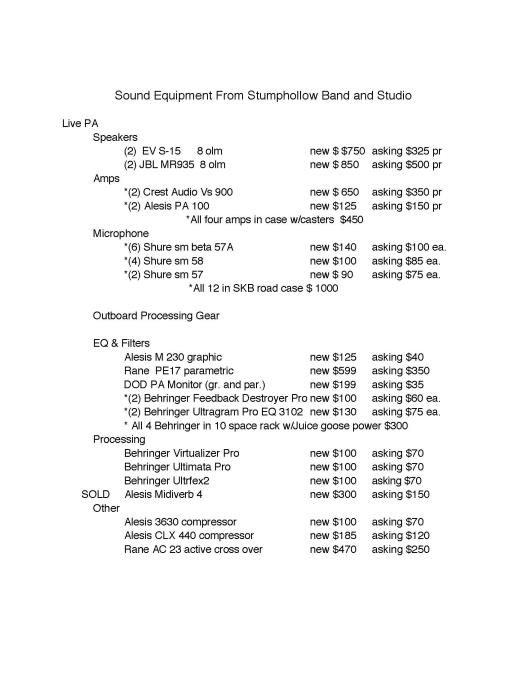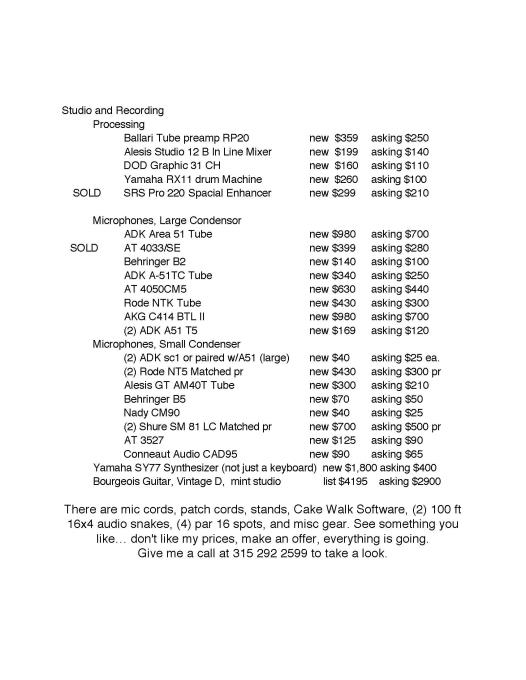 StumpHollow Sound Equipment Sale